Monday 14 June 2021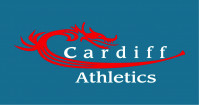 5th June 2021
Birmingham University 10km Festival / Muller 10km Championships / Olympic Trials
There were five 10km races, with a Para 1500m race at start of event.
Cardiff's Stephen Morris 1500m 4th 4.08.96.
The last two 10km races included the European Team 10km Cup, with Olympic Trials.
First 2 runners to finish are automatically selected in men's and women's races, if they have achieved Olympic 10k standards.
Commonwealth Games standards opportunities were also at stake in the 10km races.
Womens 'A' 10km
Cardiff's Charlotte Arter (Chris Jones) had a brilliant race result, 7th 32.17 her fastest time since 2018 achieved next year's Commonwealth Games 10km standard.
Charlotte ran a controlled race, working her way through a quality field of European and British runners. Charlotte was not in GB team, finished ahead of 2 GB team runners.
Eilish McColgan 1st 31.19.35, Eilish an experienced runner in World competitions, already had Olympic qualifying standard. Selamawit Teferri Israel 2nd 31.19.50, long time race leader. Jessica Judd 3rd 31.20.96.
Jessica 2nd British runner achieved qualifying standard for Tokyo Olympic Games.
Cardiff's Jennifer Nesbitt (Chris Jones) was in Great Britain Team for European Cup. Jennifer finished 12th 32.48 helped the British team in winning Gold medals in team race. Italy Silver medals, and Poland Bronze medals.
Clara Evans finished 21st 33.39.19 will have been disappointed with her result.
Mens 'A' 10km
Morad Amdouni France, current European 10km champion, 1st 27.23.39, 2nd Abdi Bashia Belgium 27.24.41, 3rd Carlos Mayo 27.25.00. First 6 runners were European runners.
Marc Scott 7th beat Mo Farah at finish line.
Marc had gained Olympic qualifying standard before race. Finishing (7th) 1st British runner he gained automatic Olympic selection. Mo Farah 8th 2nd British hasn't got 10km qualifying standard.
France won team Gold medals. British team Silver medals, with Spain Bronze medals.
Cardiff's Jake Smith DNF followed the very fast start by the pace makers. Jake hung on to leading group, before falling back in field. Race will be a learning experience for him.
UK 'A' 10km
Cardiff's Matthew Clowes 28th 30.40.30.
BMC Classic, Milton Keynes
A number of Cardiff runners took part in this popular event, seeking pb times.
800m (A) 1st Benjamin Reynolds U20M (Arwyn Davies) 1.52.31 pb
800m (B) 9th Jacob Reynolds U20M (Arwyn Davies) 2.00.28 sb
800m (G) 3rd Freyer Hughes-Rolls U17W (Arwyn Davies) 2.30.27
1500 (A) Aimee Callow U20W (Liz Davies) 5th 4.34.82 pb *
1500 (A) Moli Lyons U20W (Arwyn Davies) 7th 4.36,03 pb
3km (A) Lloyd Sheppard U20M (Bleddyn Jones) 9th 8.44.59 pb.
*Aimee Callow's, 14th Pof10. 16 allowed entry to England Athletics U20W Championships.