Current News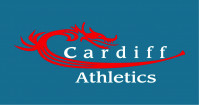 May 1st, WA's Local Junior Competition at Newport On a cool breezy day, a number of Cardiff athletes took part in various events. For most it was their first competition on track since early 2020. They will need a few track competitions to get race fit. 3km U15B Kobe Beltran 1st 9.41.20 ..
---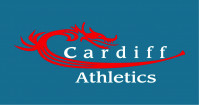 All fixtures are restricted due to the COVID guidelines There is no promotion or relegation in any of the league. NAL 6th June – Yate 3rd July – Yate 7th August – TBC 28 August – Yate YDL Upper U17/20 30th May – Aberdare 27th June – Swansea 2..
---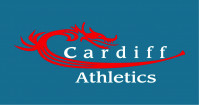 Dagenham, London. 100m Aharon Graham-Mulvaney U17M 2 nd 11.87w PB (Lorraine Mulvaney)James Griffiths SM 5th 10.93w SB (Matthew Thomas)Sadie Graham-Mulvaney U20W 2 nd 13.08w SB (Lorraine Mulvaney) 200m Aharon Graham-Mulvaney U17M 3 rd 24.34w SB (Lorraine Mulvaney)James Griffiths SM 3 rd 22.50w ..
---

Congratulations to Cardiff Athletic Jake Liam Smith on breaking the Club marathon record at the Cheshire elite Marathon last weekend setting a time of 2:11:00. This was Jakes debut at the distance and his time was 30 seconds under the Tokyo standard (if the Olympic places were..
---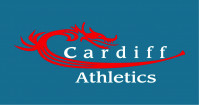 March 6th Newport. Welsh Elite 10,000m races. These races were held by WA's to aid runners aiming for Commonwealth Games standards.Races included invitation runners from England. A fast race, was won by Emile Cairess, Leeds City in 28.14.30. James Hunt 4th 28.59.63 pb by nearly 40secs.Mic..
---