Current News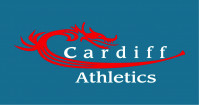 There were a number of very good club athletic performances set in meetings, held in UK, and overseas, last Bank Holiday weekend. 29th May Portland Track Festival USA Leading last 800m like in his first race, Jake Heyward (Mark Rowlands) in a tight 1500m race finish Jake was 3rd 3.33.99. He ach..
---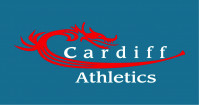 The Club and the Chair have made the difficult decision to cancel all tonight's training sessions at the stadium. This is due to the Met Office issuing and yellow Weather warning for high winds and rain. The official guidance is to stay indoors during the yellow weather warning and as a cl..
---

JAKE HEYWARD BREAKS HIS OWN CLUB RECORD15 th May, Irvine, CA, USA.Jake in first race since August 2020, finished 2 nd 1500m 3.36.24 after leading race over thelast two laps.Jake reported that he had injections into tendon, and spent most of winter with his foot in aboot. Once back training his coa..
---
BMC GRAND PRIX Stretford, Trafford. 8th May 2021 The first Grand Prix fixture in Manchester had 309 entries, the Stretford and Watford tracks are known for their fast times, so it proved, with many pb performances on a wet and cool evening, at Stretford. 800m D. U20M David Locke &nb..
---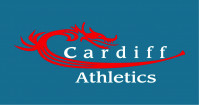 May 1st, WA's Local Junior Competition at Newport On a cool breezy day, a number of Cardiff athletes took part in various events. For most it was their first competition on track since early 2020. They will need a few track competitions to get race fit. 3km U15B Kobe Beltran 1st 9.41.20 ..
---