Cardiff AAC - British Athletics club of the year 2013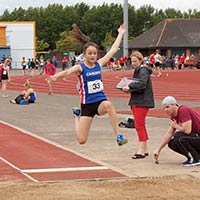 Young athletes get competition with their schools and the club provides additional opportunities including important UK leagues and national championships. All members are expected to compete when selected for club teams.
Athletics takes place the whole year round, with cross country in the winter (September to April) and track and field events in the summer (April to August). There are indoor track and field events during the winter (mostly held at the Welsh National Indoor Athletic Centre [NIAC] at Cardiff Metropolitan University, Cyncoed) and, for older runners, there are also road races and relays.
The main cross country event of the season is the Gwent Cross Country League which covers all age groups from under 11 (school year 4 & 5, minimum age 9) to seniors and is held at various venues in Wales and the West. Athletes are entered by the club but there is no limit on numbers.
There are also various cross country championships and inter regional competitions and teams are normally selected from the Gwent League and schools races. Cross country runners need to wear spiked shoes.
The indoor track and field events include open-to-all competitions and various championships. Athletes need to enter individually but guidance is always available from a club official.
During the summer, club teams take part in various leagues both in Wales and elsewhere in the UK. For juniors, the relevant competitions are:
Welsh Junior League: Under 11 (years 4/5), Under 13 (6/7), Under 15 (8/9)
Cardiff AAC competes in the East Wales League along with clubs from Aberdare, Cwmbran, Newport, Hereford, Blaenau Gwent and Rhondda. Selection is made by the team manager with a "Run, Throw, Jump" approach. The club can select up to 4 athletes per race/throw/jump and each athlete may compete in three events plus a relay.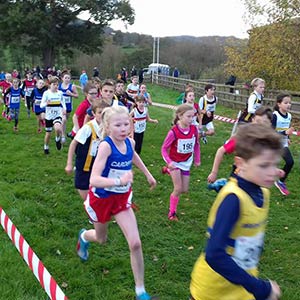 This is a great way to be introduced to competitive athletics with the emphasis on enjoyment and taking part in a variety of events. It is not a "win at all costs" competition.
Parents are expected to help out with our track and field officials (by raking the sand pit, etc.) and this can be a great way to enjoy the day.
Youth Development League (lower age group): Under 13 (6/7), Under 15 (8/9)
This league takes in all the clubs of the UK and Cardiff Athletics is in the Premier Division. This is a big step up from the Welsh Junior League. Four athletes (two boys and two girls) are selected for each event by the team manager. As this is a very important league, the best possible available team is selected and, if selected, athletes are expected to compete.