Thursday 8 April 2021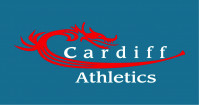 March 6th Newport. Welsh Elite 10,000m races.

These races were held by WA's to aid runners aiming for Commonwealth Games standards.
Races included invitation runners from England.

A fast race, was won by Emile Cairess, Leeds City in 28.14.30.

James Hunt 4th 28.59.63 pb by nearly 40secs.
Michael Ward 5th 29,43.92.

Another fast race, in women's race, led home by Lily Partridge, Birchfield H. in 32.33.16.

Jennifer Nesbitt 2nd 32.44.26.
Clara Evans 3rd 32.49.11pb
Clara took nearly 4mins off her best time.

Newport on March 6th included other events, 10,000m Walk, and three Discus events, with
Cardiff's Curtis Matthews SM Discus 2nd 45.10 sb.
March 26th Olympic Marathon Trials Kew Garden, London.

Clara Evans following on from her 10,000m pb.
Clara had a great result in finishing in 5th place in
2hrs 32mins 42secs.

Clara reduced her pb for the marathon distance, by nearly 14mins!!!

Her comments after the race, she will concentrate on gaining Welsh Commonwealth
Games standard for 10,000m.

March 31st COMEBACK 5000m Races, Battersea Park, London.

The 8 races were all senior athletes. The 8 th race of evening was the women's race, won by
Jennifer Nesbitt in a fast time of 15.46.62. Her fastest time for 2 years.

The above results shows in particular with our women's results, that racing fitness is different
to training fitness. One has to race a number of times, (some have since January) to achieve
racing fitness.
There is another Elite only events to be held at Newport on May 1 st .

USA

March 26th Rockhill S.C.
Elliot Richards 5k 10th 15.18.24.

March 26th Montreat N.C.
Sam Lloyd-Perks 10k 4th 32.13.98.